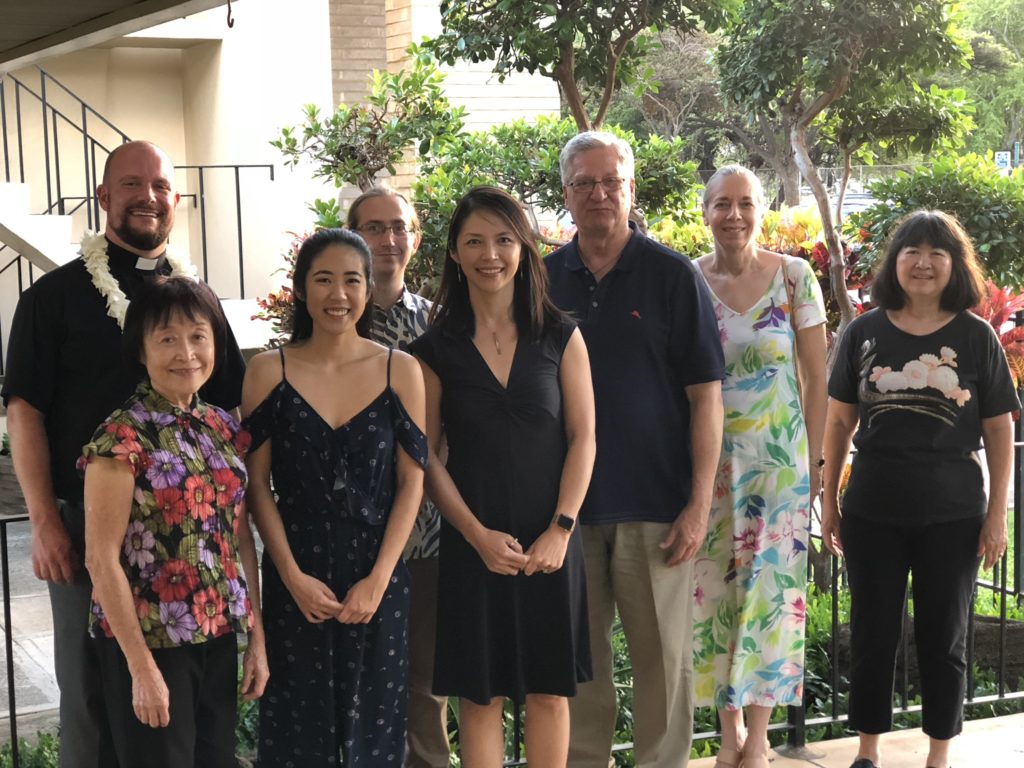 Aloha and welcome to our website! We are a group of about 60 organists in Hawaii and have members on Oahu, the Big Island, Maui and Kauai. We are one chapter in an international organization, the American Guild of Organists, which has about 15,000 members. We are happy to report that organ music is alive and well in Hawaii! We are especially proud of our scholarship program, which to date has helped to provide organ lessons for over 70 students, ensuring the future of organ playing in Hawaii.
Hawaii Chapter American Guild of Organists
P. O. Box 23432
Honolulu, HI 96823-3432
UPCOMING PROGRAM
Fourteenth Annual Concert
Adam Pajan, organ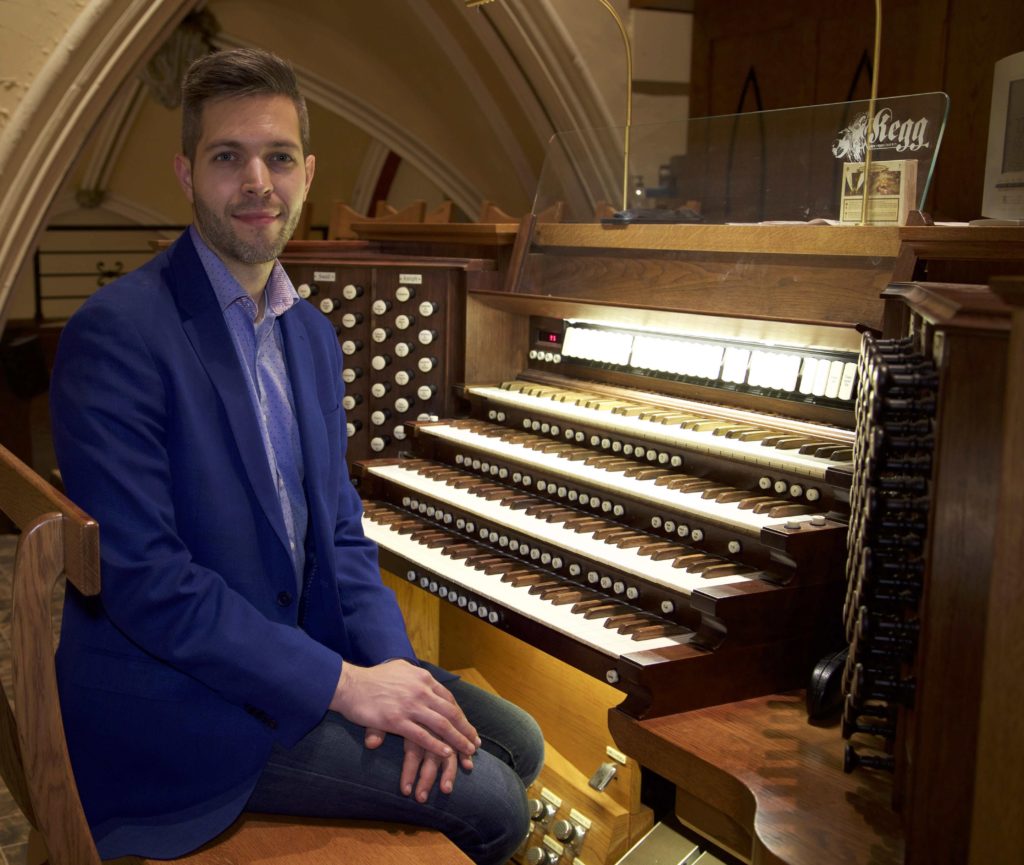 Central Union Church
1660 South Beretania, Honolulu
Sunday, March 17 • 2:00 pm
Christ Lutheran Church
595 Kapiolani St., Hilo
Thursday, March 21 • 7:00 pm
St. John's Episcopal Church
8992 Kula Highway,Kula, Maui
Saturday, March 23 • 6:00 pm
The Hawaii Chapter of the American Guild of Organists will present its Fourteenth Annual Organ Concert on Sunday, March 17 at 2:00 pm at Central Union Church, 1660 South Beretania Street, Honolulu. Featured artist is rising star, Adam Pajan, Instructor of Organ and Shop Technician at the University of Oklahoma's American Organ Institute, where he teaches students in organ performance, organ technology, and church music.
He received his DMA in 2014 under John Schwandt following studies at Furman University and Yale University, earning the BM and MM degrees under the tutelage of Charles Tompkins, Martin Jean, and Thomas Murray respectively. His performing career has taken him across the United States and to Germany multiple times, playing in the cathedrals of Mainz, Magdeburg, Fulda, and Altenberg and other historical churches; and to England at St. Paul's Cathedral, London, and the Cathedrals of Wells and Bristol.
Dr. Pajan has been recognized as the first prize recipient in three national competitions (Albert Schweitzer, Arthur Poister, and Ruth and Clarence Mader) and received the Firmin Swinnen Second Prize in the inaugural Longwood Gardens International Organ Competition in 2013. Adam's accomplishments were recognized in being named one of The Diapason's "20 Under 30" of 2016, an award established to acknowledge individuals who are "setting the pace for the future of the pipe organ, harpsichord, carillon, and church music." His playing has been heard at conventions of the American Institute of Organbuilders, Organ Historical Society, American Guild of Organists, American Liszt Society, and multiple times on American Public Media's Pipedreams. An enthusiastic church musician, he serves as Organist and Choir Director at St. Mark the Evangelist in Norman, Oklahoma, Artistic Director and Conductor of the Oklahoma Master Chorale, and is a former Dean of the Southern Plains Chapter of the American Guild of Organists.
Dr. Pajan will feature music from Bach to Schumann in addition to  Gershwin, Smyth and Gjeilo.
"a rising star definitely worth watching" –Michael Barone, Pipedreams
"superb organist" –American Record Guide
The concert will be repeated in Hilo on March 21 at Christ Lutheran Church at 7:00 pm and in Kula, Maui on Saturday, March 23 at 6:00 pm. All concerts have free admission with donations welcomed.
For more information, call 492-9806.