Aloha and welcome to our website! We are a group of about 50 organists in Hawaii and have members on Oahu, the Big Island, Maui and Kauai. We are one chapter in an international organization, the American Guild of Organists, which has about 16,000 members. We are happy to report that organ music is alive and well in Hawaii! We are especially proud of our scholarship program, which to date has helped to provide organ lessons for over 70 students, ensuring the future of organ playing in Hawaii.
Hawaii Chapter American Guild of Organists
c/o Samuel Lam, Treasurer
3043 Kaimuki Avenue
Honolulu, HI  96816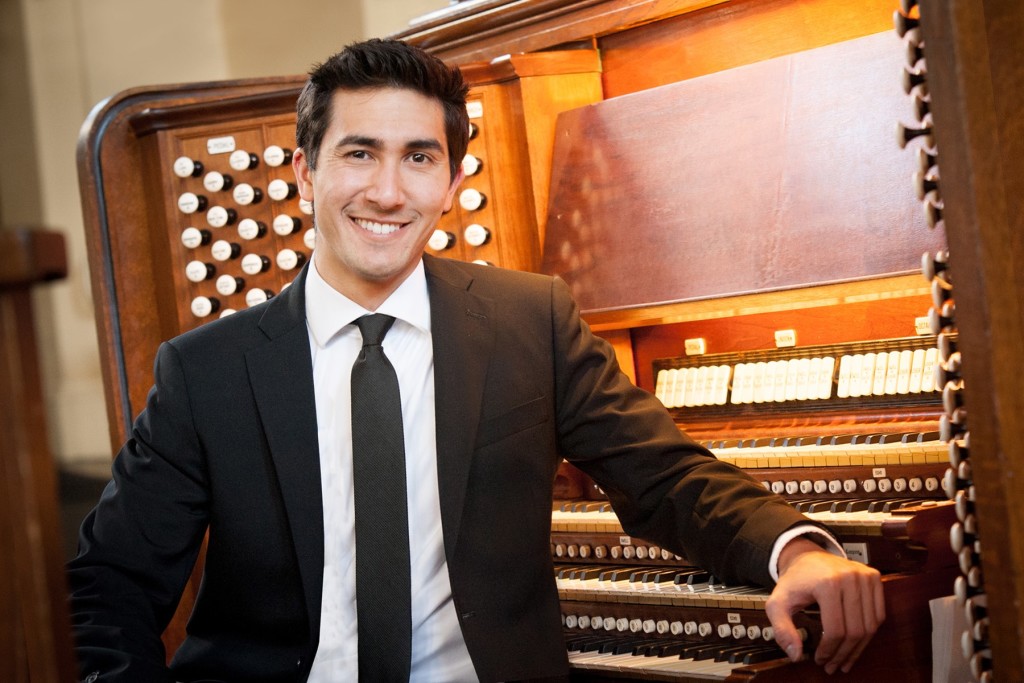 JOEY FALA, CONCERT ORGANIST
Joey Fala is this year's concert artist for the 12th Annual Organ Concert sponsored by the American Guild of Organists. This concert may be the most special concert of the entire series, because it is a celebration of one of our own Hawaii organ students: a 2010 graduate of Iolani School and student of Katherine Crosier, who went to the mainland for college, received Bachelor's and Master's degrees in architecture, won national acclaim as an organist, was awarded a full scholarship to the Yale Institute of Sacred Music in the Master of Music Organ Performance program, and will "come home" to share his musical talent with us.
In works by Elgar, Shearing, Bach, Franck, Rheinberger, Howells, Escaich, and Dupré, the Hawaii audience will experience firsthand the talent of this amazing young musician whom the Diapason Magazine named one of its "20 under 30" outstanding young organists to watch as they set the trend for organ performance for the future.
Joey maintains a busy concert schedule, performing most recently at St. Patrick's Cathedral in New York City, Trinity Church in Boston, Our Lady of the Angels Cathedral in Los Angeles, Harvard University's Adolphus Busch Hall, and the National Cathedral in Washington, D.C.
Sunday, March 12, 3:00 pm • Higashi Hongwanji Mission, Hilo
Sunday, March 19, 7:00 pm • Central Union Church, Honolulu
Thanks to Church Organs Hawaii which will provide the artist's transportation to Hilo. Both concerts are free, but a calabash will be available. More information: phone 808-721-3468.