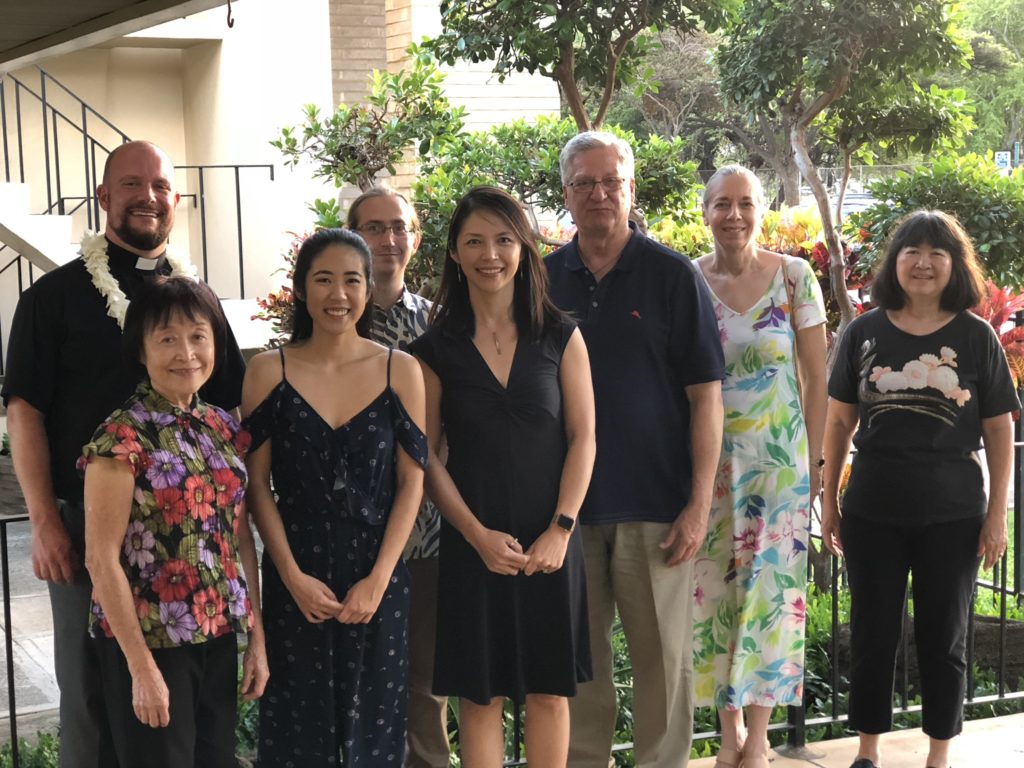 Aloha and welcome to our website! We are a group of about 60 organists in Hawaii and have members on Oahu, the Big Island, Maui and Kauai. We are one chapter in an international organization, the American Guild of Organists, which has about 15,000 members. We are happy to report that organ music is alive and well in Hawaii! We are especially proud of our scholarship program, which to date has helped to provide organ lessons for over 70 students, ensuring the future of organ playing in Hawaii.
Hawaii Chapter American Guild of Organists
P. O. Box 23432
Honolulu, HI 96823-3432
UPCOMING PROGRAMS
Saturday, October 13, 2018 • 7:30 pm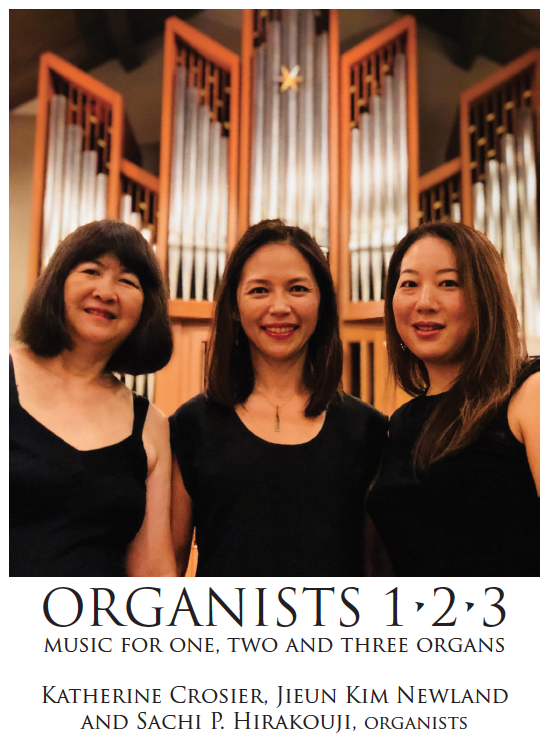 Saturday, October 13, 2018  •  7:30 pm
Lutheran Church of Honolulu
1730 Punahou Street
Walk into any European cathedral and it's likely that you'll see not only one, but perhaps two or more pipe organs in a single building. Why not play them together?
For the first time in Hawaii, concertgoers will have the rare opportunity to experience music for one, two and three pipe organs by Italian and German composers from the 16th through 18th centuries. Join organists Katherine Crosier, Jieun Kim Newland and Sachi P. Hirakouji in a delightful evening of organ solos, duets and even trios.
Suggested Donation $20. Proceeds will benefit the AGO Scholarship Fund and the Music Fund of the Lutheran Church of Honolulu
Saturday, October 20, 2018 • 7:00 pm.
AGO Scholarship Benefit Concert
Central Union Church
1660 South Beretania Street
The Hawaii Chapter American Guild of Organists will honor long-time member Nyle Hallman with an organ recital featuring local organists including: The Rev. Karl D. Bachman, Katherine Crosier, Nyle Hallman, Sachi P. Hirakouji, Margaret Lloyd, Jieun Kim Newland, Raphael Stark, Sophia Stark, Mark Wong, Miki Yamamoto and harpist Connie Uejio.
This program was formerly known as the Midsummer Night's Organ Concert. Recipients of the Donald L. "Don" Conover Scholarship will be announced.