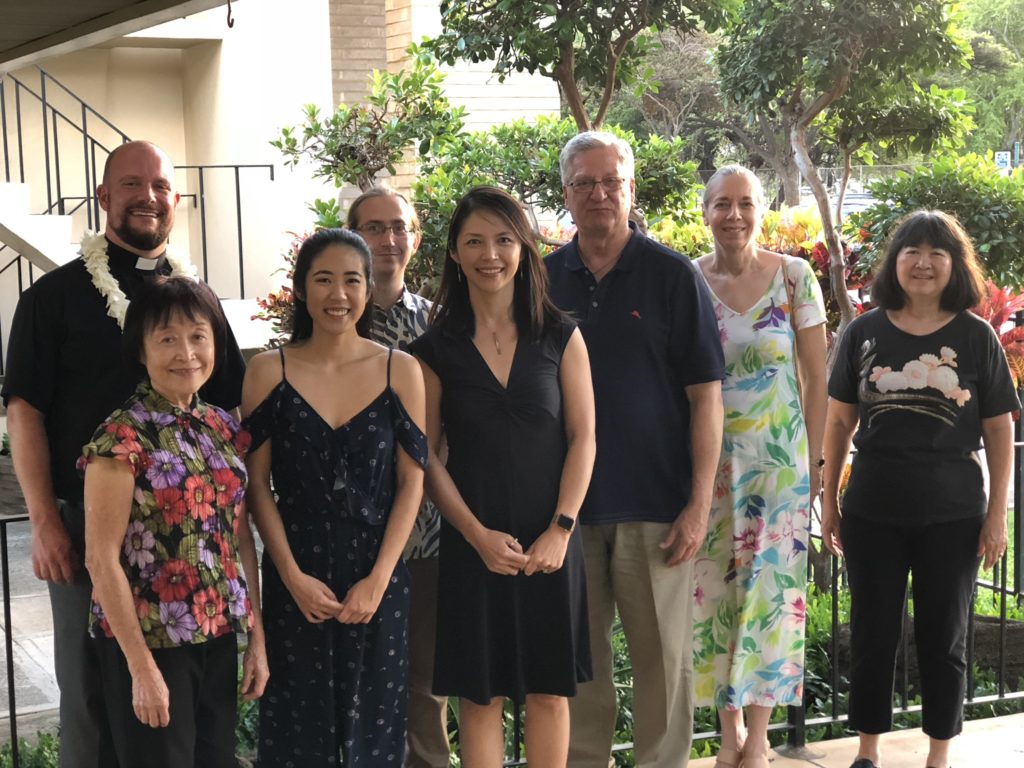 Aloha and welcome to our website! We are a group of about 50 organists in Hawaii and have members on Oahu, the Big Island, Maui and Kauai. We are one chapter in an international organization, the American Guild of Organists, which has about 15,000 members. We are happy to report that organ music is alive and well in Hawaii! We are especially proud of our scholarship program, which to date has helped to provide organ lessons for over 70 students, ensuring the future of organ playing in Hawaii.
Hawaii Chapter American Guild of Organists
P. O. Box 23432
Honolulu, HI 96823-3432
NEXT MEETING: Monday, December 2, 2019 • 7:00 pm (Refreshments at 6:30 pm)
Organ Plus is a term that has been used to indicate music for organ with instruments. In spite of the organist having the reputation of being a "one person orchestra," the addition of instruments greatly enhances the listening experience and expands the repertoire.
As part of the First Mondays Chamber Concerts series at the Lutheran Church of Honolulu, organists Katherine Crosier and Jieun Kim Newland will present a concert featuring the organ in duets with trombone, oboe, violin and recorder, plus two works for organ duet and organ trios. The program, "Organ Plus," will also feature instrumentalists Luke Reed, trombone; Sara Ricer, oboe; Darel Stark, violin; and Charles Coldwell, recorder.
Works to be performed include Bach "Concerto in C major, BWV 595", "Sinfonia from Cantata 12"; "Sinfonia from Cantata 156"; "Concerto in A minor after Vivaldi"; Johann Krebs, "Fantasia on 'Wachet auf, ruft uns die Stimme"; Tomaso Albinoni "Adagio in G minor" and "Trio Sonata in B minor"; and Claudio Monteverdi "Laudate dominum."
Concertgoers are invited to arrive at 6:30 pm to enjoy refreshments in the courtyard. The concert is free and donations are welcomed.